Digital Agency
Empowering Your Business with Automation
About Us
Welcome To Our Digital Agency
We believe in making work more enjoyable and efficient. Our mission is to automate your business processes, enabling you and your team to focus on the exciting and rewarding aspects of your work. Together, we'll create an exceptional client experience that sets your business apart from the competition.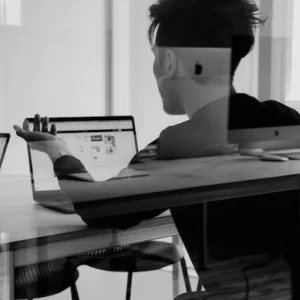 Gain Digital Advantage
Custom Web Applications
We will develop custom web applications for your clients and staff, specifically tailored to your business and automating as many of the processes as possible. We will link this into existing systems. Some examples of this include: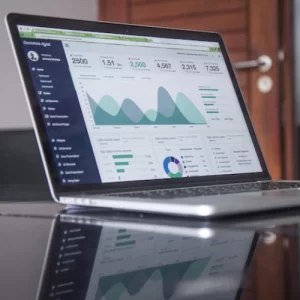 Client Interface
The website your client interacts with your business through. This can have all the traditional shop or service purchasing processes as well as appointment scheduling etc.
Process Automation
From scanning QR codes to authorising processes. Whatever financial or logistic needs your business has we can automate a lot of it through a web application front end for your staff and clients.
Client Management
Automated SMS and email programs to contact existing clients. Schedule meetings, charge recurring fees etc. Whatever your client management needs are we can develop a solution.
Elevate Your Online Presence
Creating Stunning and Functional Websites
Whether you're in need of a website revamp or require a brand new online presence, Wholegrain Tech is here to assist you in building an impressive and highly functional website that will leave a lasting impression on your clients. We understand the significance of a great first impression, and our team is dedicated to crafting websites that not only captivate your audience but also align with your business objectives.
Our expertise extends beyond just creating standalone websites. We have the capability to develop websites that seamlessly integrate with our web applications, ensuring a cohesive and unified digital experience for your clients. By leveraging our integration capabilities, we can create a website that effortlessly integrates with your existing systems, providing a streamlined user experience and maximizing efficiency.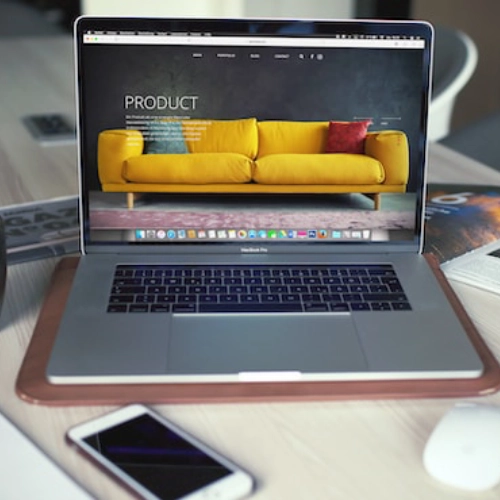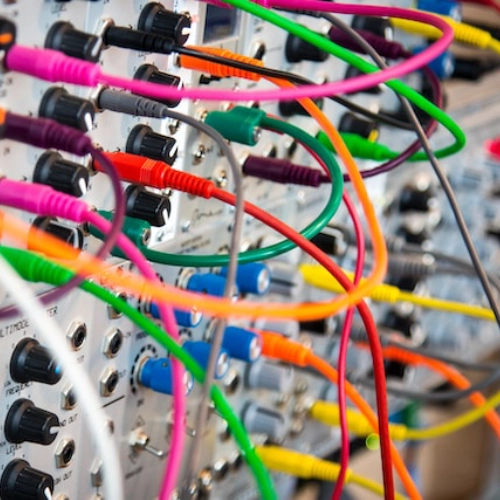 Organise The Chaos
Systems Integration
In today's rapidly evolving business landscape, it's not uncommon to rely on a diverse array of systems to run your operations efficiently. However, the lack of integration among these systems often leads to cumbersome and time-consuming tasks such as manually transferring information from one system to another. We specialise in addressing this challenge by leveraging the power of Application Programming Interfaces (APIs) to seamlessly connect all your systems into a unified and cohesive unit.
At Wholegrain Tech, we recognise that every business is unique, and a one-size-fits-all approach won't suffice when it comes to systems integration. Our team works closely with you to understand your specific requirements and challenges. We then design and implement tailored integration solutions that align with your business processes, infrastructure, and long-term goals. Whether you need to integrate customer relationship management (CRM) systems, inventory management tools, accounting software, or any other applications, we have the expertise to deliver seamless integration that meets your needs.
01
Consultation
We will conduct a comprehensive review of your current business processes, from client acquisition to delivery and post-sale service. We will assess both your client-facing and internal processes to identify areas for improvement.
02
Solutions
Based on our understanding of your business processes, we will present proposed changes to your systems and processes with an implementation plan.
03
Implement
Alongside any key members of your internal teams we will develop and deploy our proposed solutions. Depending on your needs we will then provide ongoing support.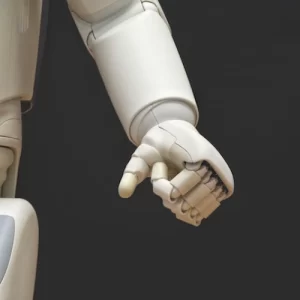 Our Approach
Unlocking the Potential of Automation
Our agency is dedicated to harnessing the power of automation to streamline your operations. By automating repetitive and time-consuming tasks, we free up your valuable resources, allowing you to invest your time and energy in the work that truly matters. Let us handle the tedious processes while you concentrate on the more fulfilling aspects of your business.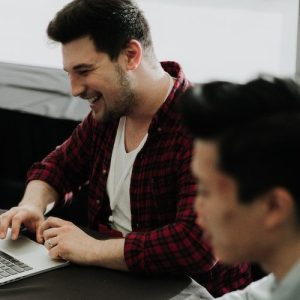 Our Approach
Embrace the Joy of Work
Work doesn't have to be a chore; it can be a source of inspiration and fulfillment. Our digital solutions are designed to infuse joy into your daily tasks. By simplifying and optimizing your workflows, we empower you and your team to work smarter, not harder. Experience the thrill of taking on creative challenges and exploring new opportunities while we take care of the rest.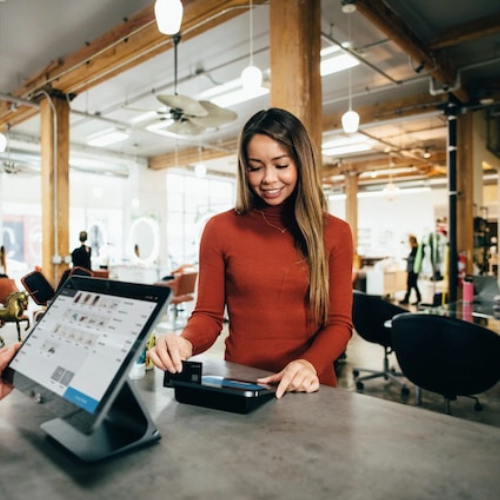 Our Approach
Crafting Remarkable Client Experiences
We understand that exceptional client experiences are crucial to your success. Through our innovative strategies and cutting-edge technologies, we'll help you deliver unforgettable interactions that leave a lasting impression. From personalized communications to seamless online experiences, we'll assist you in creating a customer journey that surpasses expectations at every touchpoint.
Lets Get Started
Partner with Us
Let us be your trusted partner in transforming your business. Our expertise in automation and digital solutions for SMBs will enable you to achieve your goals faster and with greater efficiency. Embrace the future of work, where technology and human creativity converge to drive outstanding results. Together, we'll create an environment where work becomes more enjoyable, processes become streamlined, and clients become raving fans.
Book in a meeting now to discuss your business and how we can help.
Business Continuity
Continuty Forge
In today's business environment, comprehensive failover and disaster recovery planning are considered essential for all businesses, even if they aren't subject to specific regulatory compliance requirements. Preparedness is now a universal expectation to safeguard against disruptions.
With Continuity Forge you can easily use one process for multiple systems if they share the same process or use a process template if the processes are similar but have some key differences.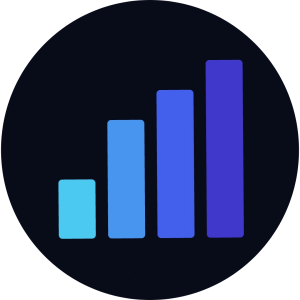 Habit Tracking
Increscent App
Increscent.app is a dynamic and innovative web platform designed to enhance personal growth and self-improvement. It offers a comprehensive range of tools and resources, including goal setting, habit tracking, and progress monitoring, all aimed at empowering individuals to achieve their full potential. With its intuitive interface and user-friendly features, Increscent.app provides a seamless experience for users to cultivate positive habits, track their progress, and unlock new levels of personal development.
Whether you want to build healthy routines, enhance productivity, or foster positive mental well-being, Increscent.app serves as a valuable companion on your journey to continuous growth and self-improvement.
Web3 NFT Launchpad
Block Investment Group
This platform encompasses an array of modern features and integrations. It incorporates Stripe KYC identity management to ensure secure and efficient user verification. Additionally, it leverages web3 technology for engaging giveaways, fostering a decentralized and transparent experience.
Furthermore, the project seamlessly integrates multiple APIs, harnessing the power of various platforms to enhance functionality and streamline processes. Lastly, it offers seamless third-party OAuth login, enabling users to conveniently access the platform using their preferred social media or service provider credentials.